Daily Benefits
1. Unlocking Daily Benefits
When players reach a certain level, Daily Benefits will be unlocked. Tap the "Daily Benefits" button to open the page.

2.

Daily Benefits (There are 5 benefits within Daily Benefits)
2.1. Daily Sign-in: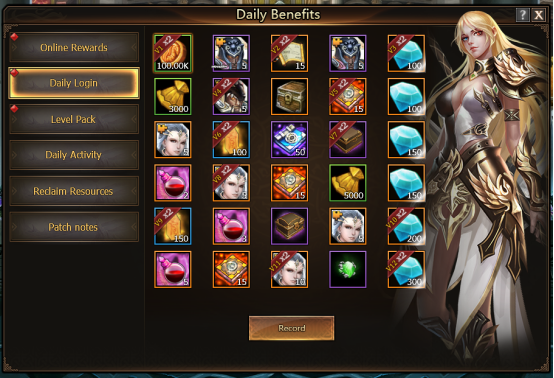 Ø Players can sign in every day after logging in
Ø Sign in to collect the corresponding rewards
Ø Accumulate sign-ins to get better rewards
Ø You can use Gold to make up for missed sign-ins, and they will be counted in the aggregate
Ø Each sign-in cycle is 30 days. This is calculated from the server's opening day and not by calendar.
2.2.Online Time Reward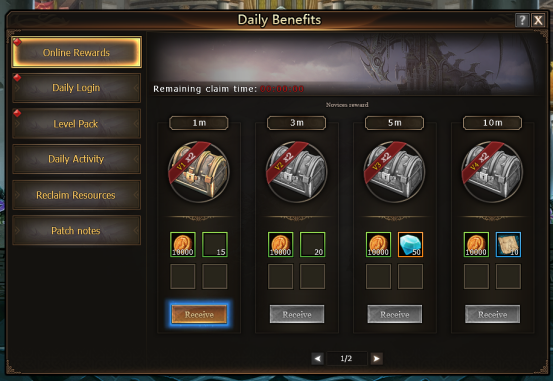 Ø Online Rewards are divided into First-time Rewards and Daily Rewards

Ø You must collect all the First-time Rewards before you can start collecting Daily Rewards.
Ø Rewards (and their quantities) for time spent online are determined by level.
Ø Spend more time online to get more rewards.
Ø Reach specific milestones to get corresponding rewards.
Ø Certain VIP levels have Online Reward multipliers.
Ø Online time is reset daily
2.3. Reclaim Resources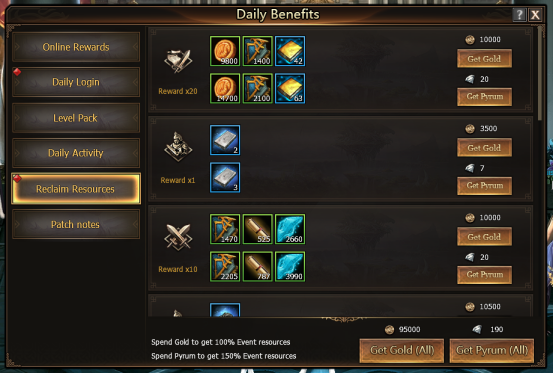 Ø Spend Gold or Pyrum to recover a portion of the rewards of Events that you missed
Ø The higher the recovery amount, the higher the cost
Ø You can recover up to 5 days' worth of resources
2.4Daily Activity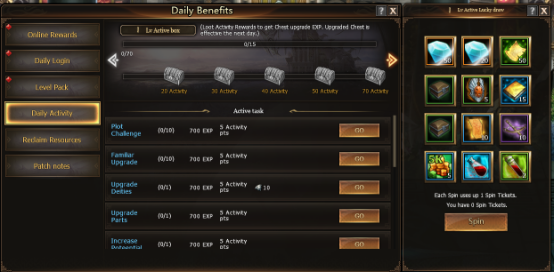 Ø Earn EXP and Activity Points by completing objectives
Ø Earn more Activity Points to open Activity Chests and get more rewards
2.5Level Pack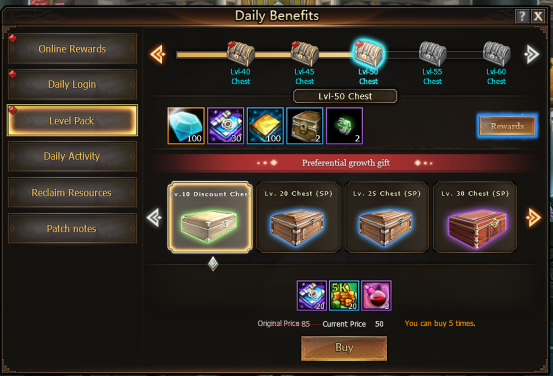 Ø Reach specific levels to collect Level Packs
Ø Spend Pyrum to buy Level Sale Packs, which are great value